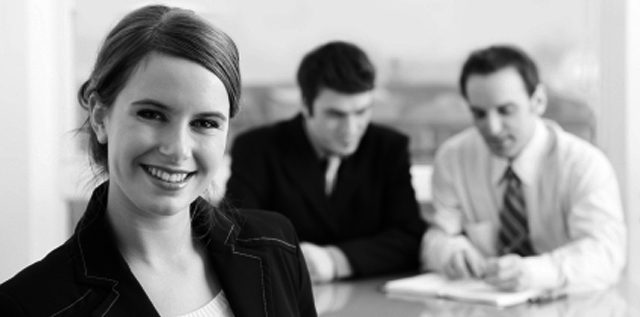 IM Lingua Inga Góral
NEW! We now offer tailor-made TELC courses with a certified TELC Examiner!
We offer comprehensive training services for companies and educational institutions, written translations and assisting / conference and consecutive interpreting as well as language courses for senior management.

It's no secret that in order to advance in your career you should constantly enhance your qualifications and interpersonal skills, among which language skills play an absolutely crucial role. That's exactly the reason why in my courses I use the communicative approach which is based on an active and consistent development of 4 underlying language skills, i.e. listening, speaking, reading and writing. During my classes I place a premium on verbal communication in each area of a language – General, Business, Technical / Specialist.
It gives me a lot of pleasure and satisfaction to assist my students in improving their speaking skills in a chosen language, whether in English – which I've been teaching for more than 10 years now – or in Russian. I know well too much what it means to learn a language from scratch in a very short time being an adult. When I came to Poland I knew only a few basic words in Polish, but I managed to master it very quickly, and I am always happy to share my "recipe for success" in language learning with my students.
Before a course begins I organize a testing session which consists of 2 parts – written and oral – in order to appropriately assess each participant's level of a foreign language. Together with the client we discuss the company's expectations as well as agree on the requirements of the course so as to meet all the needs of each individual company.
My company organizes courses and training courses at all levels including those preparing for such international examinations as FCE, CAE, CPE, TOEFL (General English), LCCI lub BEC (Business English), TELC, ТРКИ (русский язык повседневного общения/делового общения – General Russian/ Russian for Business Communication). All the courses for companies could be roughly divided into 4 groups: courses in General English/Russian (with some elements of Business English/Russian), Business English/Russian, specialist courses and individual courses.
Courses in General English/Russian (with some elements of Business English/Russian) will teach the participants how to use a foreign language in everyday situations in our professional life when we come into contact with foreign partners or counterparts, for example while giving a presentation, making a conference call or exchanging business emails.
Courses in Business English or Russian for Business Communication will help its participants learn business vocabulary while discussing such issues as advertising and marketing, management techniques, outsourcing, sales and contract negotiations, stock exchanges and analyses of share prices on financial markets.
Specialist courses are targeted at professionals who wish to thoroughly learn the terminology of a specific branch of industry in order to "talk shop" without any language barriers. These are the most "customized" courses which are specially designed for each specific company on the basis of specialist textbooks, a company's own materials, documents and specifications. Courses in such technical areas as bookkeeping and business accounting, real estate and architecture, IT, engineering, power industry, medicine (training courses for paramedics, nurses and doctors), courses for law enforcement agencies enjoy the biggest popularity.
Individual courses are particularly of interest for senior management, customized to meet the needs of a person who is required to learn the basics of a language at short notice or to "brush up" their language skills.
In most cases training courses are organized in the client's headquarters, last 90 minutes and take place once or a few times a week depending on the intensiveness of a course.
Send an inquiry to receive a quotation of a course for your company ››